Boost Your Arabic Skills: Learn to Read Like a Pro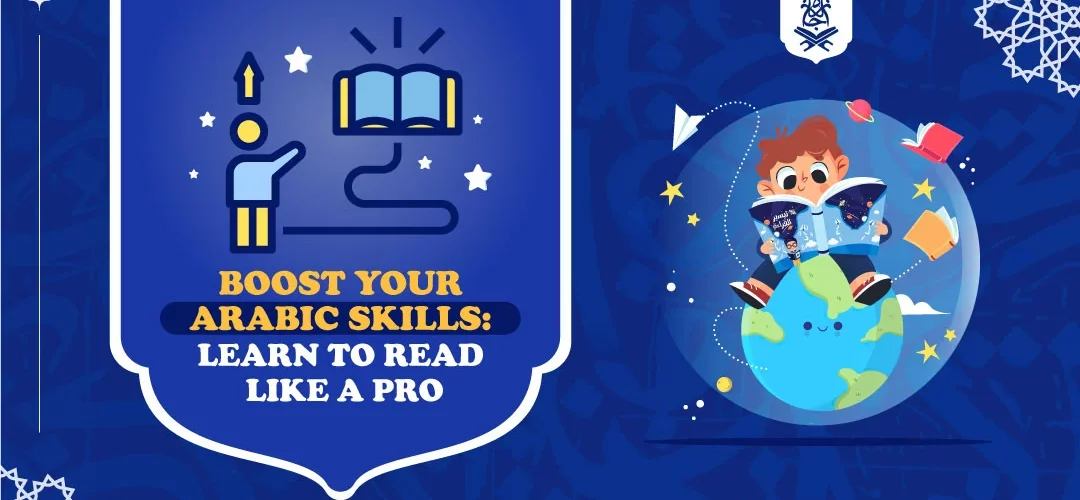 Arabic reading proficiency is a beautiful and rich language that has captivated the hearts and minds of millions around the world. Whether you're a student of Islamic studies, a traveler, or simply someone with a passion for languages, mastering Arabic can open doors to a world of culture, literature, and history that would otherwise remain inaccessible. However, the journey to becoming proficient in Arabic can seem daunting, particularly when it comes to mastering one of its fundamental skills – reading.
The ability to read Arabic fluently is a vital step in your linguistic journey. It forms the foundation upon which other language skills, such as speaking and writing, are built. It allows you to connect with the Quran, delve into classical texts, and communicate effectively with Arabic-speaking communities. But how can you develop this skill, and where should you turn for guidance and instruction? The answer lies in Ijaazah Academy, your one-stop destination for enhancing your Arabic reading skills and much more.
What is Ijaazah Academy?
Ijaazah Academy is a leading online platform specializing in Arabic language education and Quranic studies. This dynamic and innovative academy is committed to providing a unique and immersive learning experience that caters to the diverse needs and backgrounds of its students. With a dedicated team of experienced instructors and a comprehensive curriculum, Ijaazah Academy offers a range of programs designed to boost your Arabic skills and empower you to read Arabic like a pro.
Why Arabic Reading Proficiency Matters
Before we delve into how Ijaazah Academy can help you enhance your Arabic reading skills, let's explore why reading proficiency is so crucial:
1. Understanding the Quran
For Muslims, understanding the Quran is of paramount importance. It's the holy book that guides their faith and practice. To truly connect with its message, you need to read and comprehend it in its original Arabic text. Ijaazah Academy helps you achieve this profound connection.
2. Access to a Treasure Trove of Knowledge
Arabic is the language of a vast literary and intellectual heritage. The ability to read classical texts, poetry, and historical documents unlocks a world of knowledge that transcends time and borders. Ijaazah Academy equips you with the skills to explore this treasure trove.
3. Enhancing Communication
Arabic is spoken by millions of people worldwide. Whether you're traveling, conducting business, or engaging in humanitarian work in an Arabic-speaking region, being able to read Arabic is an invaluable skill for effective communication.
Why Choose Ijaazah Academy for Arabic Reading Skills?
Now that you understand the importance of Arabic reading proficiency, let's explore why Ijaazah Academy is the ideal choice for your language journey:
1. Expert Instructors
Ijaazah Academy boasts a team of experienced and qualified instructors who are dedicated to your success. They have in-depth knowledge of the Arabic language and a passion for teaching, making your learning experience not just informative but also enjoyable.
2. Tailored Curriculum
The academy offers a structured curriculum designed to take you from a beginner to an advanced reader. The lessons are meticulously crafted to ensure that you develop a strong foundation and steadily progress in your reading skills.
3. Flexibility and Accessibility
Ijaazah Academy understands the demands of modern life. Their online platform allows you to access lessons and materials at your convenience, eliminating the need for rigid schedules or physical attendance. Learn from the comfort of your own home.
4. Interactive Learning
The academy employs a variety of teaching methods to cater to different learning styles. From videos and audio lessons to quizzes and one-on-one sessions with instructors, Ijaazah Academy provides an interactive and engaging learning experience.
5. Community and Support
Learning a language is often more effective and enjoyable when you're part of a community. Ijaazah Academy provides a supportive environment where you can connect with fellow learners, ask questions, and seek guidance from instructors.
6. Comprehensive Programs
Ijaazah Academy offers a range of programs to suit your specific needs, whether you're a complete beginner or looking to fine-tune your skills. From Quranic Arabic to Classical Arabic, the academy has you covered.
7. Recognition and Certification
Upon completing your chosen program, Ijaazah Academy provides certificates that attest to your level of proficiency. This recognition can open doors for further studies or career opportunities.
Success Stories
Don't just take our word for it. Numerous students have reaped the benefits of Ijaazah Academy's Arabic reading programs. Many have gone on to read the Quran fluently and engage with Arabic texts in their respective fields. Here are a few inspiring success stories:
Sarah: A working professional who used Ijaazah Academy to read the Quran in its original Arabic and found deeper spiritual connection.
Ahmed: A language enthusiast who, with the academy's guidance, was able to explore classical Arabic poetry and prose.
Layla: A student of Islamic studies who gained the essential skills to understand religious texts and teachings more profoundly.
Embark on Your Arabic Journey with Ijaazah Academy
Arabic is a language of immense beauty and historical significance. Its script, when mastered, can be your key to understanding the Quran, delving into classical texts, and connecting with Arabic-speaking communities. Ijaazah Academy, with its expert instructors, tailored curriculum, and supportive community, is the perfect partner to help you unlock the world of Arabic reading proficiency.
So, if you're ready to boost your Arabic skills and learn to read like a pro, look no further than Ijaazah Academy. Your Arabic language journey begins here. Visit their website today, explore the programs on offer, and embark on a transformative linguistic adventure that will enrich your life and broaden your horizons. Don't wait; start your journey today with Ijaazah Academy!