Your Roadmap to Reading Arabic: Zero to Hero in Just a Few Weeks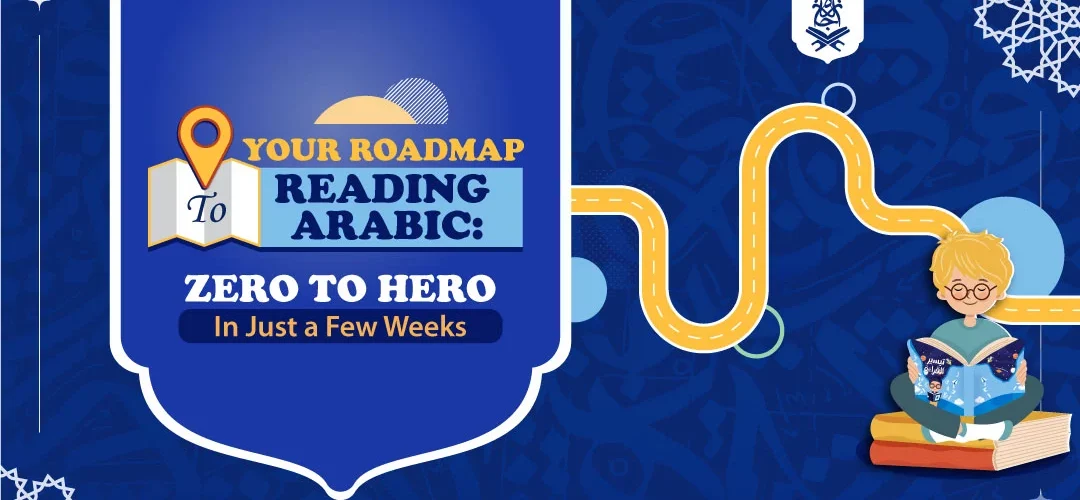 Arabic, with its rich history and cultural significance, has always been a Arabic reading of intrigue for learners around the world. Whether you're interested in understanding the Quran, delving into the beauty of Arabic literature, or simply expanding your linguistic horizons, learning to read Arabic is an invaluable skill. If you've been searching for an effective and efficient way to embark on this journey, look no further than the Ijaazah Course. In this comprehensive guide, we'll take you through the roadmap to mastering Arabic reading, transforming you from a novice to a hero in just a few weeks.
Chapter 1: Understanding the Ijaazah Course
The Ijaazah Course is a meticulously designed program that's aimed at taking learners from the very basics of Arabic script to a proficient level of reading comprehension. Whether you're a complete beginner or someone with a faint familiarity with Arabic characters, this course caters to all levels. It's not just about rote memorization; it's about understanding the script's intricacies and the phonetic nuances that make Arabic reading a unique experience.
Chapter 2: The Arabic Script Demystified
Before diving into the Ijaazah Course, it's important to familiarize yourself with the Arabic script. Unlike the Latin alphabet, Arabic is written from right to left, which can be initially confusing for newcomers. This chapter will provide a clear breakdown of the Arabic alphabet, covering both the basic characters and their various forms based on their position within words.
Chapter 3: The Building Blocks: Short Vowels and Consonants
Arabic, like any language, consists of building blocks. In this chapter, we'll explore the short vowels (Harakat) that play a pivotal role in differentiating words and conveying meaning accurately. Additionally, we'll delve into the essential consonants (Makharij) and their proper articulation, which is crucial for correct pronunciation.
Chapter 4: From Letters to Words: Joining and Connecting
As you progress through the Ijaazah Course, you'll encounter the process of joining Arabic letters to form words. This chapter will guide you through the different types of letter connections and provide tips to enhance your understanding of this crucial aspect. Mastering letter connections is a significant step towards becoming proficient in reading Arabic.
Chapter 5: Expanding Your Horizons: Advanced Concepts
Once you've gained a solid foundation in Arabic script and basic word formation, the Ijaazah Course ramps up the complexity. This chapter will introduce you to advanced concepts, such as long vowels, diacritical marks (Tashkeel), and unique letter forms. These elements add depth to your reading skills, allowing you to tackle more complex texts with confidence.
Chapter 6: Putting It All Together: Reading Practice
Theory alone isn't enough to master Arabic reading. The Ijaazah Course focuses heavily on practical application. This chapter will walk you through various reading exercises that encompass different genres of texts, ranging from religious verses to classical poetry. Regular practice with diverse materials ensures that you're well-prepared to read Arabic in real-world contexts.
Chapter 7: Immersion and Fluency
By this point in the Ijaazah Course, you're no longer a beginner. You've honed your skills, developed a deep understanding of Arabic script, and acquired the ability to read fluently. This chapter emphasizes the importance of immersion—engaging with Arabic content, conversing with native speakers, and exploring Arabic literature—to solidify your newfound skills and reach a higher level of proficiency.
Chapter 8: Celebrating Your Achievement: Obtaining the Ijaazah
Completing the Ijaazah Course is a remarkable accomplishment. In this final chapter, we'll discuss the process of obtaining the Ijaazah, a formal certification that acknowledges your mastery of Arabic reading. This credential not only validates your skills but also opens doors to new opportunities, whether they involve further language study or contributing to Arabic-related fields.
Your Roadmap to Arabic reading : Zero to Hero in Just a Few Weeks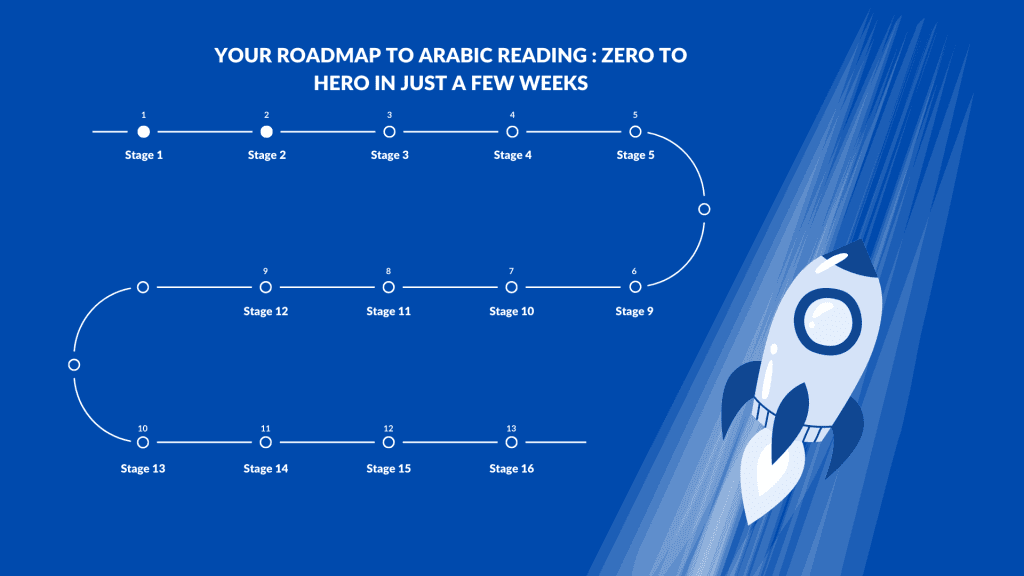 The Ijaazah Course is more than just a language program; it's a transformative journey that equips you with the ability to unlock the beauty of the Arabic language. From understanding the basics of script to delving into advanced concepts, this course is designed to take you from zero to hero in just a few weeks. With dedication, practice, and the comprehensive roadmap provided by the Ijaazah Course, you'll emerge as a confident Arabic reader, ready to explore the depths of Arabic literature, connect with Arabic-speaking communities, and deepen your understanding of this culturally significant language.