Empowering Through Arabic Reading with Ijaazah Academy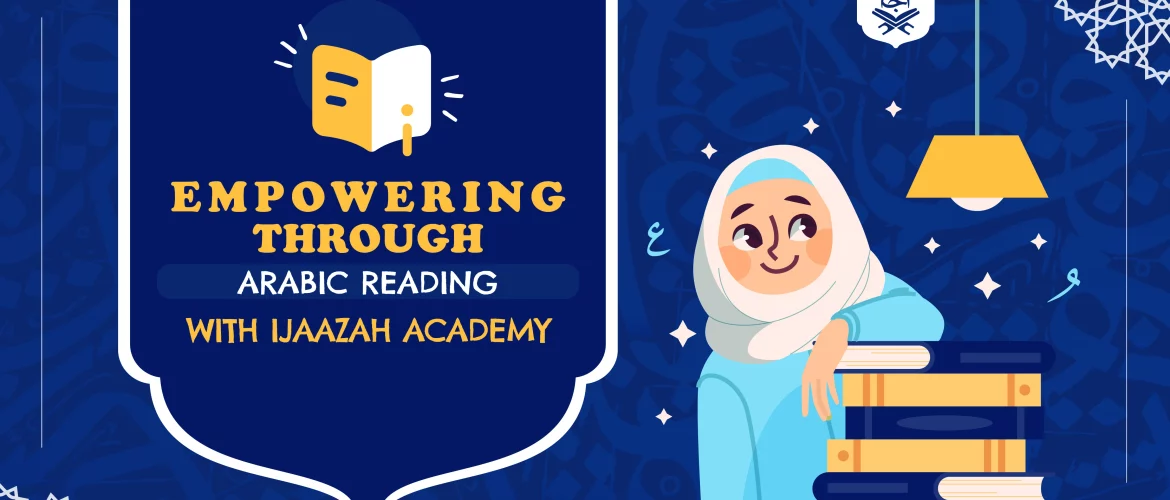 In a world that is becoming increasingly interconnected, the ability to understand and communicate in different languages is more important than ever. One language that holds a special place in the hearts of millions is Arabic, known for its rich history, cultural significance, and religious importance. Learning to read and understand Arabic can be a transformative experience, opening up a world of literature, spirituality, and communication. One institution that has been at the forefront of empowering individuals through Arabic reading is the Ijaazah Academy.
Ijaazah Academy: A Beacon of Knowledge
The Ijaazah Academy is not just another language school; it is a center of excellence dedicated to teaching Arabic with a profound understanding of its importance in the Islamic tradition and beyond. Established with a vision to empower students with the knowledge of the Arabic language, the academy has consistently strived to make learning accessible, meaningful, and transformative.
Why Arabic Reading Matters
Before we delve into the role of Ijaazah Academy in empowering individuals through Arabic reading, let's explore why Arabic reading is so crucial. Arabic is not just a language; it's a key that unlocks a treasure trove of knowledge, spirituality, and culture.
Spiritual Connection:
For Muslims around the world, Arabic is the language of the Quran, the holy book of Islam. Learning to read Arabic allows individuals to connect with their faith on a deeper level, understand the Quran directly, and engage in prayers with greater devotion.
Cultural Heritage:
Arabic is not limited to religious texts; it is also the language of classical and contemporary Arab literature. Learning Arabic opens the doors to a vast literary heritage, from poetry to philosophical works, enriching one's understanding of Arab culture.
Global Relevance:
Arabic is spoken by millions of people worldwide. In addition to its cultural and religious importance, it's a strategic language for international business, diplomacy, and global communication.
The Ijaazah Academy's Approach
The success of the Ijaazah Academy lies in its unique approach to teaching Arabic, one that combines traditional methods with modern pedagogy. Here's how the academy empowers individuals through Arabic reading:
Qualified Instructors:
At the heart of the academy are its dedicated and highly qualified instructors. They bring a wealth of knowledge and experience to the classroom, ensuring that students receive the best education possible.
Customized Curriculum:
The academy understands that each student is unique, with their own learning pace and goals. Therefore, they offer customized curriculum plans that cater to the individual needs of students, whether they are beginners or advanced learners.
Interactive Learning:
Learning a new language can be daunting, but Ijaazah Academy makes it engaging and interactive. They use innovative teaching methods, including multimedia resources, to keep students motivated and excited about their Arabic journey.
Emphasis on Quranic Studies:
For those seeking to deepen their spiritual connection, the academy offers specialized courses in Quranic studies. This allows students to not only read Arabic but also understand the Quran in its original form.
Community and Support:
The academy fosters a sense of community among its students. Through regular events, workshops, and online forums, learners can connect, share their experiences, and support each other on their Arabic learning journey.
The Transformative Power of Arabic Reading
Learning Arabic at the Ijaazah Academy goes beyond just acquiring language skills. It is a transformative experience that empowers individuals in various ways:
Spiritual Growth:
For many, the ability to read the Quran in its original language is a deeply spiritual experience. It brings them closer to their faith and allows for a more profound connection with their Creator.
Cultural Appreciation:
Arabic reading introduces learners to the rich and diverse culture of the Arab world. It fosters an appreciation for art, music, literature, and history, promoting cross-cultural understanding and tolerance.
Career Opportunities:
In an increasingly globalized world, proficiency in Arabic is a valuable skill. It opens doors to career opportunities in fields such as international relations, journalism, translation, and academia.
Personal Development:
Learning a new language is a cognitive workout. It enhances memory, problem-solving skills, and creativity. It also boosts confidence, as learners achieve milestones in their language journey.
Empowering Through Arabic Reading with Ijaazah Academy
The Ijaazah Academy stands as a beacon of knowledge and empowerment, offering individuals the opportunity to unlock the world of Arabic reading. Through its dedicated instructors, customized curriculum, and a supportive learning environment, the academy not only teaches a language but also fosters spiritual growth, cultural appreciation, career opportunities, and personal development.
Arabic reading is not just about words on a page; it's about connecting with a rich heritage, understanding a diverse culture, and finding one's place in a globalized world. Thanks to institutions like the Ijaazah Academy, this transformative journey is within reach for anyone who seeks it. Empower yourself with the gift of Arabic reading and open the doors to a world of knowledge and possibilities.