What are the teaching strategies and the basis for their selection?
November 22, 2022

Posted by:

Tasneem Ragab

Category:

Blog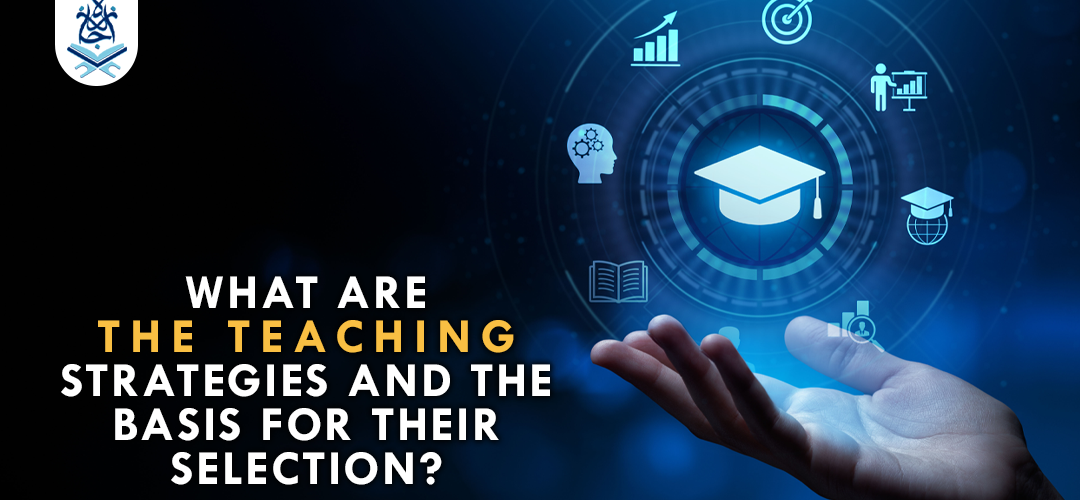 Learning often represents for us a routine and boring process, and sometimes fatal for our creative ideas, but in fact, it is an enjoyable process in teaching strategies, as science itself, despite its difficulty, is the only way to know and expand our perceptions and form our ideas about the things around us, and to bring that idea back to the minds of our students, we must as teachers We choose the appropriate educational strategy for students to enjoy and benefit from what they learn.
In this article, we will learn more about what teaching strategies are and their types, as well as the foundations for choosing them to teach so that the educational process can be enjoyable and motivate students toward the educational goals to be achieved.
What are teaching strategies? And what are its types?
Teaching strategies are the means and methods that a teacher uses while teaching students to achieve his primary goal of educating and educating them.
Many strategies vary between ancient and modern, and later we will learn about the basis for choosing and preferring a particular strategy over others, but now we will learn more about some of these strategies.
Brainstorming Strategy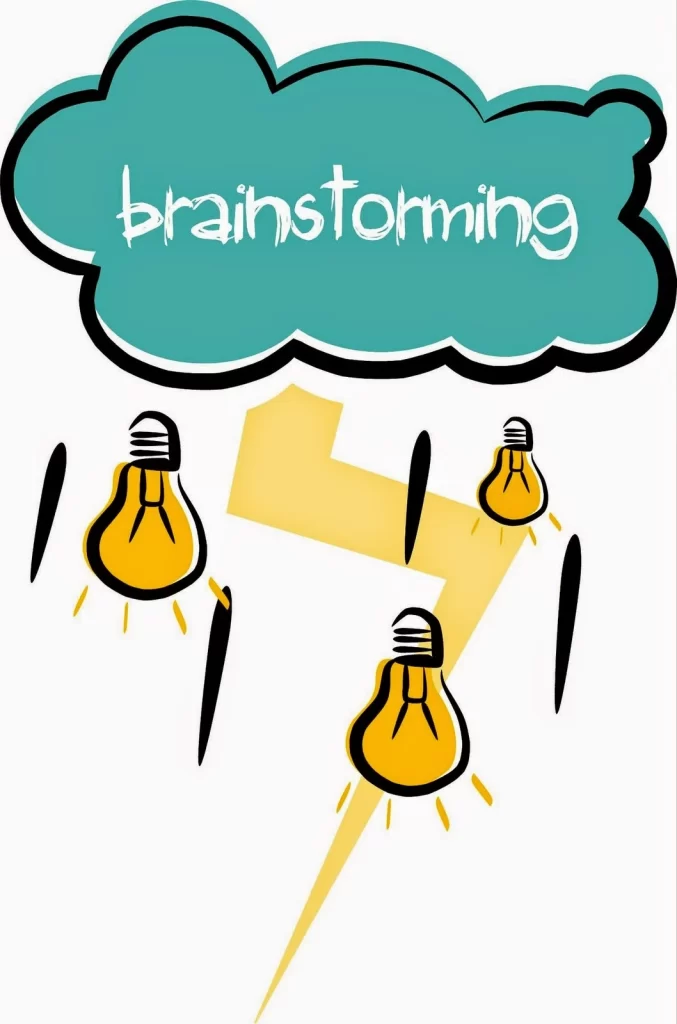 The brainstorming strategy is one of the modern and creative strategies. Through it, the teacher presents a problem or a particular idea, and all students begin to try to solve it or express their opinions about it, which motivates students to think as well as respect the opinions and differences of their colleagues.
Teamwork Strategy
This strategy depends on activating and improving teamwork and participation among students by dividing them into small groups and giving them certain tasks. In the end, teamwork is not a simple matter, but the use of this strategy prepares students for practical life later.
Mind Mapping Strategy
Memorizing and remembering information is not easy for students; Therefore, using traditional methods makes it more difficult to memorize, so one of the useful strategies, in this case, is to use mind maps to simplify information for students and make it more memorable and memorable, as it teaches students the skill of arranging and organizing information.
What are the bases for choosing teaching strategies?
With the diversity of teaching strategies and the different goals of each, the following question arises: How do I choose the appropriate strategy for my students?
There are four questions that you must answer to know the most appropriate way to deliver information to your students:
1. What are your goals?
To achieve any goal and to know how to achieve it, you must first know what the goal is.
Therefore, your identification of the goals that you want to achieve during the educational process, will clearly define the appropriate strategy to achieve this goal, whether your goal is to come up with creative ideas from students or increase the spirit of cooperation between them or any other goals, depending on the goal you will find an appropriate strategy for it.
2. How many students?
The number of students greatly affects the absorption process. The smaller the number, the more you focus and pay attention to each student and know his needs that you can meet through the most appropriate strategy for these needs.
3. What are the student's abilities and needs?
The reason why the learning process is boring for some is that it does not take into account the individual differences between students/learners. Each student has certain abilities that distinguish him from others. He also has needs and characteristics that must be met and respected.
For example, the different patterns of learners between auditory, visual, and kinesthetic. For example, students of the visual style tend to draw pictures, colors, and graphics, so they store information through pictures or videos.
To deal as a teacher with this pattern, have your student use colors to shade important information, and use simple mind maps to remember the information. Also, encourage him to simplify some lessons by drawing pictures about them to enhance his understanding and remembering of them.
Another example is that there are students who do not prefer teamwork. In this case, I must train him in teamwork and involve him in it little by little, and show him how important teamwork is, as the student is an individual in society.
Respect for students and their differences enhances their understanding of what you are explaining and their respect for you and the scientific material.
4. What are the students' motives for learning?
Just as you have goals and motives for choosing a specific strategy to teach your students, so every student has the motive to continue learning and choose a specific field, so knowing their motives and goals will enhance the success of the entire learning process.
After your answers to these questions, you will realize the strategy that suits your goals and objectives, and you can diversify the use of different strategies and benefit from what each of them offers.