Fiqh Course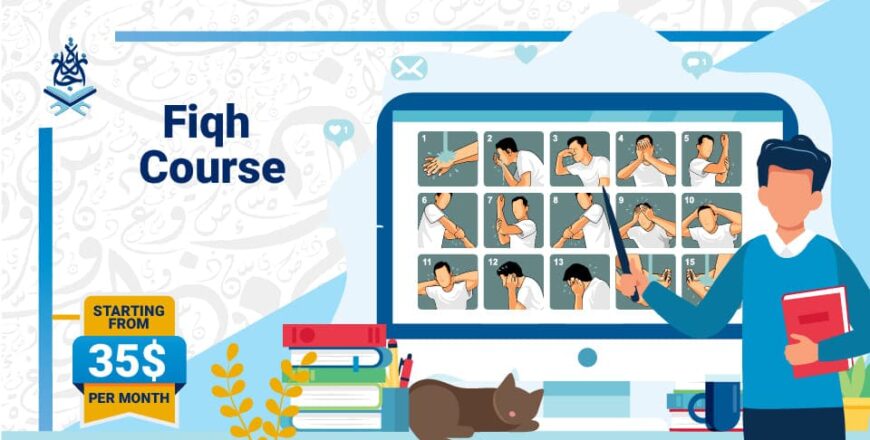 Fiqh Course | Feqh is often described as the human understanding of the sharia, as revealed in the Quran and the Sunnah. It deals with the observance of rituals, morals and social legislation in Islam, as well as a political system.
In the modern era, there are four prominent schools, Hanafi, Maliki, Shafi'i and Hanbali.
ijaazah seeks in Fiqh course :
Teaching the principles of Islamic Fqih.

Knowing The rules of worship.

Correcting mistakes that we make in our worship
Feqh course Time Duration:
30 hours – Online Sessions
Online Feqh course Lessons:
Purification Rules
Prayer rules
Fasting rules.
Some information about Zakah and Hajj
(Create your educational program according to your time and qualifications, choosing specialized teachers.)
Price: Starting from 35$
4
Some information about Zakah and Hajj
Be the first to add a review.
Please,
login
to leave a review