Unlocking the Arabic Language: A Journey from Zero to Hero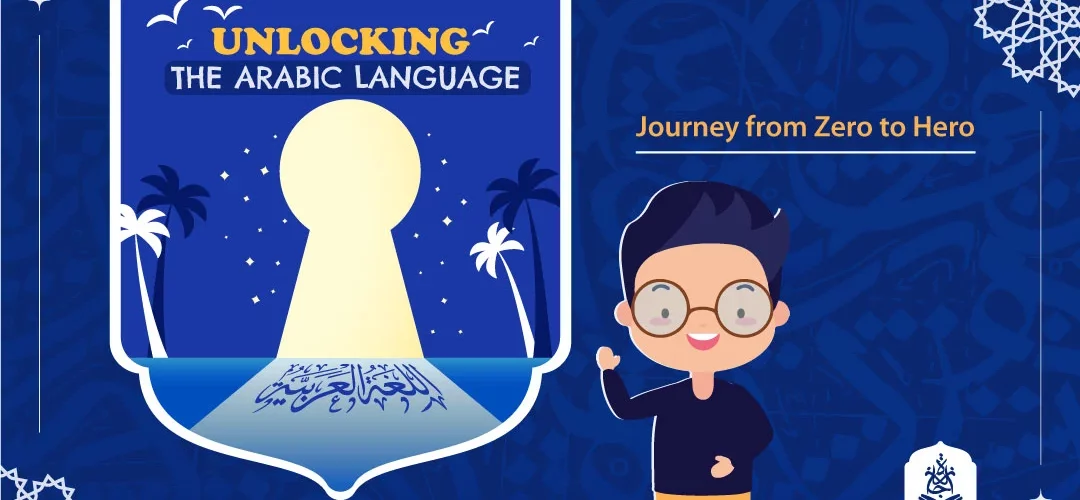 The Arabic language, with its rich history, cultural significance, and profound literary tradition, has captivated learners for centuries. Yet, for many, embarking on the journey to learn Arabic can feel like a daunting task. Enter Ijaazah Academy, a beacon of light for those eager to unravel the mysteries of this beautiful language. In this blog post, we will take you on a transformative journey from being a novice to becoming a hero in the realm of Arabic language mastery, all through the guidance of Ijaazah Academy.
**1. The Importance of Learning Arabic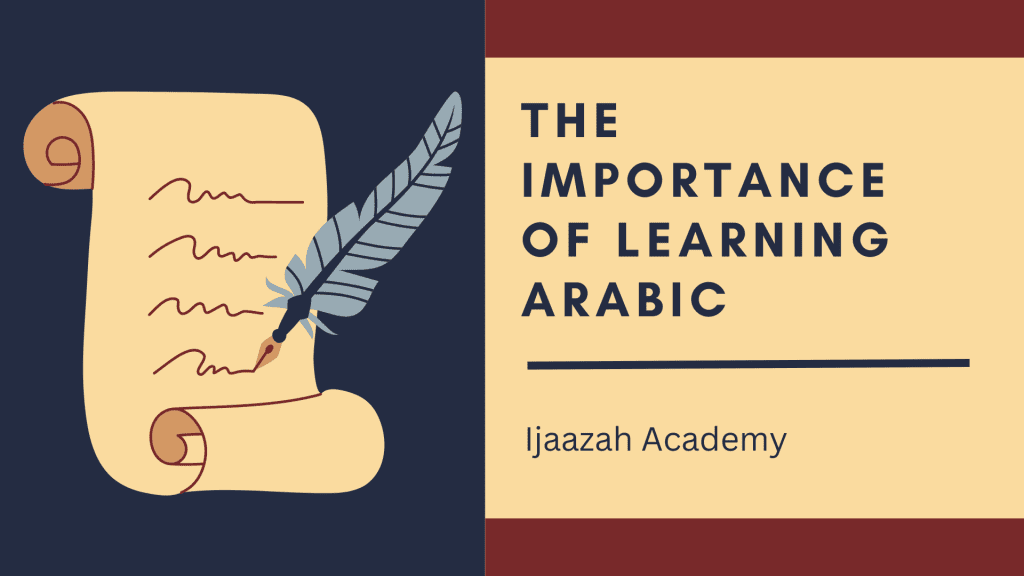 Before delving into the journey, let's explore why learning Arabic is a rewarding endeavor. Arabic is not just a language; it's a gateway to understanding the heart of Islamic culture, literature, and spirituality. It holds significance for millions of people across the globe, as the language of the Quran, the holy book of Islam. By learning Arabic, you gain access to a deeper understanding of Islamic teachings, history, and philosophy, enabling a more profound connection to the faith.
**2. The Challenge of Starting from Zero
For many beginners, the thought of starting from scratch with a new script, unfamiliar sounds, and complex grammar rules can be intimidating. However, Ijaazah Academy believes that every hero's journey begins with a single step. Their structured curriculum takes into account the challenges faced by beginners and provides a supportive environment to ensure a strong foundation.
**3. The Ijaazah Academy Difference
Ijaazah Academy stands out as a premier institution for Arabic language learning due to its unique approach. The academy combines modern teaching methodologies with a deep respect for traditional Arabic scholarship. Expert instructors, often native speakers, are adept at breaking down complex concepts into digestible lessons. 
Interactive classes foster an engaging learning experience, allowing students to practice speaking, reading, and writing in a dynamic and supportive environment.
**4. Curriculum Breakdown: From Alphabet to Fluency
The journey with Ijaazah Academy is meticulously crafted to guide learners through every stage of language acquisition:
Mastering the Arabic Alphabet: The journey begins with grasping the Arabic script. Through interactive lessons and exercises, learners become familiar with each letter's shape, pronunciation, and position within words.
Building Vocabulary and Grammar: With a solid foundation in place, the curriculum progresses to vocabulary expansion and grammar rules. Learners acquire the tools to form sentences, ask questions, and express themselves effectively.
Reading Comprehension: As learners gain confidence, they transition to reading Arabic texts. Ijaazah Academy introduces authentic materials, such as Quranic verses, classical texts, and contemporary articles, fostering reading comprehension skills.
Speaking and Listening Proficiency: Interactive speaking and listening exercises allow learners to hone their communication skills. Through conversations and dialogues, students develop the ability to engage in real-life situations.
Cultural Understanding: Learning a language involves understanding its cultural context. Ijaazah Academy integrates cultural insights into the curriculum, enabling learners to appreciate the nuances of Arabic-speaking societies.
**5. Mentorship and Community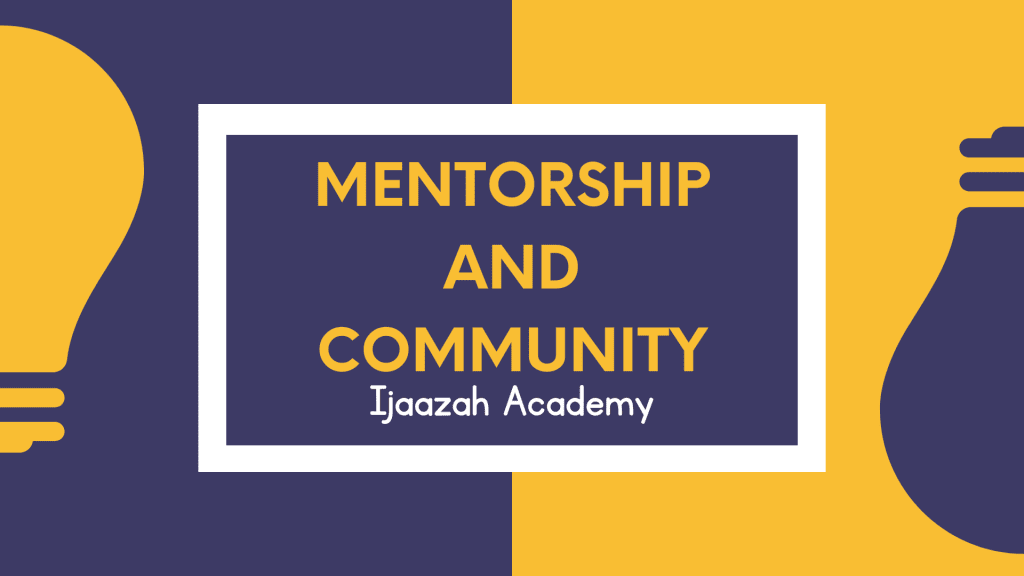 One of the key elements that sets Ijaazah Academy apart is its strong sense of community and mentorship. Instructors not only impart knowledge but also serve as mentors, guiding students on their journey to fluency. Additionally, the academy's online platform facilitates interaction among learners, fostering a supportive community where questions are encouraged and progress is celebrated.
**6. From Zero to Hero: Celebrating Success Stories
As learners progress through the curriculum, they witness their own transformation from beginners to heroes in their Arabic language journey. Ijaazah Academy takes pride in the success stories of its students, who go on to read and understand the Quran in its original language, engage with Arabic literature, and communicate confidently with native speakers.
**7. Embracing Lifelong Learning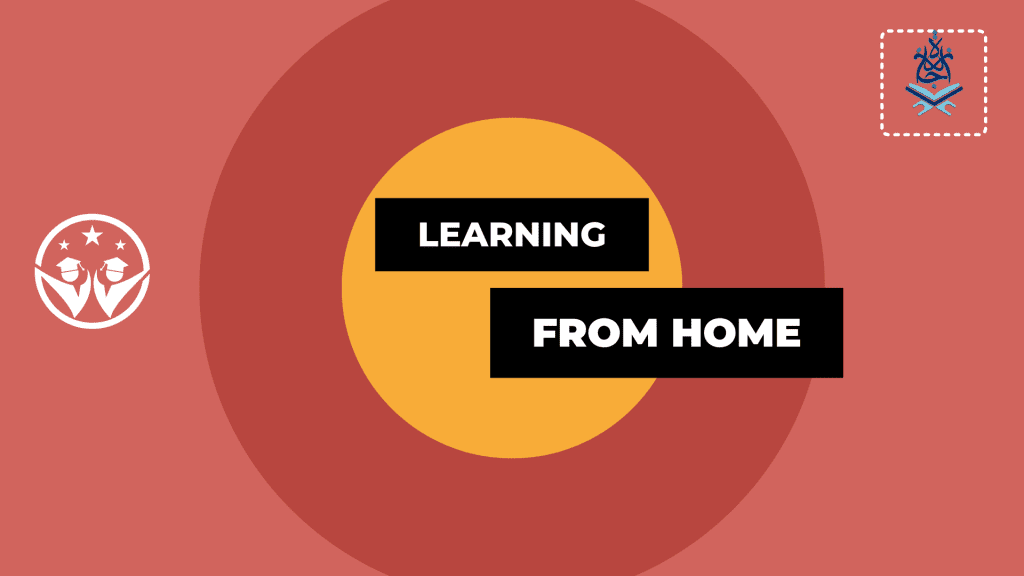 The journey doesn't end with fluency; it transforms into a lifelong relationship with the Arabic language. Graduates of Ijaazah Academy continue to deepen their understanding and appreciation of Arabic, constantly evolving as learners and educators in their own right.
Unlocking the Arabic Language: A Journey from Zero to Hero | Conclusion
Embarking on the journey to master the Arabic language is a profound endeavor, one that requires dedication, perseverance, and expert guidance. Ijaazah Academy paves the way for learners, transforming them from language novices to heroes who unlock the beauty and wisdom encapsulated within Arabic. If you're ready to take the plunge into this remarkable journey, Ijaazah Academy is there to guide you every step of the way. Your journey from zero to hero in the Arabic language awaits!