Understanding the Significance of Eid Al-Adha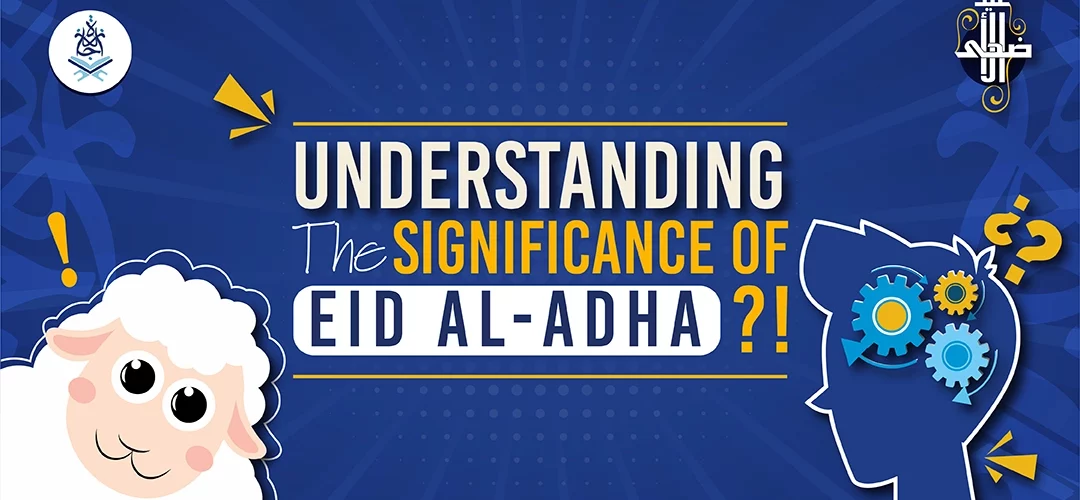 Eid al-Adha, also known as the Festival of Sacrifice, is one of the most important religious celebrations observed by Muslims worldwide. This auspicious occasion holds deep religious and historical significance, commemorating the willingness of the Prophet Ibrahim (Abraham) to sacrifice his son Ismail (Ishmael) as an act of obedience to God. In this blog post, we will explore the rich traditions, rituals, and values associated with Eid al-Adha, and understand why it holds such immense importance in the Islamic faith.
Historical Background
The story of Eid al-Adha traces back to the time of Prophet Ibrahim, who received a divine command from Allah to sacrifice his beloved son Ismail. The remarkable aspect of this story lies in the unwavering faith and submission demonstrated by both father and son. As Prophet Ibrahim prepared to carry out the sacrifice, Allah intervened and replaced Ismail with a ram, affirming their faith and devotion. This event symbolizes the ultimate test of faith and serves as a reminder of the importance of obedience to Allah's commands.
Spiritual Significance
Eid al-Adha holds deep spiritual significance for Muslims around the world. It serves as a reminder of the importance of submission to Allah and the willingness to make personal sacrifices for the sake of righteousness. It emphasizes the idea of selflessness and the need to detach oneself from material possessions. Muslims are encouraged to reflect on the story of Prophet Ibrahim and Ismail, drawing inspiration from their steadfastness and commitment to Allah's will.
The Rituals of Eid al-Adha
Pilgrimage to Mecca (Hajj):
Eid al-Adha marks the culmination of the annual Hajj pilgrimage, during which millions of Muslims from all corners of the globe travel to the holy city of Mecca in Saudi Arabia. The Hajj is considered one of the five pillars of Islam and is obligatory for all able-bodied and financially capable Muslims at least once in their lifetime. The pilgrims perform a series of rituals that commemorate the trials and triumphs of Prophet Ibrahim and his family.
Animal Sacrifice:
One of the central rituals of Eid al-Adha is the sacrifice of an animal, such as a goat, sheep, cow, or camel. This act of sacrifice symbolizes the willingness to give up something valuable for the sake of pleasing Allah. The meat of the sacrificed animal is divided into three parts: one-third is kept for the family, one-third is distributed among relatives and friends, and one-third is donated to the less fortunate and needy.
Prayers and Sermons:
On the day of Eid al-Adha, Muslims gather in mosques or open prayer grounds to perform a special congregational prayer known as the Salat al-Eid. This prayer is led by an imam and is followed by a sermon that focuses on the lessons and teachings of Prophet Ibrahim. The sermon highlights the importance of faith, sacrifice, and the moral values associated with Eid al-Adha.
Festive Celebrations:
Eid al-Adha is a time of joyous celebrations and social gatherings. Families and friends come together to exchange greetings, share meals, and exchange gifts. It is a time when Muslims express gratitude for the blessings they have received and strengthen their bonds with loved ones. Children, in particular, enjoy the festivities and often receive gifts or money, enhancing the spirit of generosity and joy.
The Values and Lessons of Eid al-Adha
Eid al-Adha encapsulates several important values and lessons that hold significance not only for Muslims but for people of all faiths:
Faith and Submission:
The story of Prophet Ibrahim and Ismail exemplifies unwavering faith and submission to the divine will. It encourages believers to trust in Allah's plan and submit to His commands, even in the face of difficult tests and challenges.
Sacrifice and Generosity:
The act of sacrificing an animal during Eid al-Adha teaches Muslims the importance of sacrificing their own desires and egos for the sake of a higher purpose. It also emphasizes the significance of generosity and sharing with those who are less fortunate.
Compassion and Social Responsibility:
Eid al-Adha calls upon Muslims to be compassionate and mindful of the needs of others. Through the distribution of meat to the poor and needy, it fosters a sense of social responsibility and encourages individuals to actively contribute to the well-being of their communities.
Unity and Brotherhood:
The celebrations during Eid al-Adha promote unity and brotherhood among Muslims. Regardless of one's social status or background, Muslims come together to celebrate their shared faith, reinforcing the bonds of community and fostering a sense of belonging.
Understanding the Significance of Eid Al-Adha | Conclusion
Eid al-Adha is a festival that encapsulates profound spiritual and moral values for Muslims worldwide. It serves as a reminder of Prophet Ibrahim's unwavering faith, submission to Allah's will, and his willingness to make the ultimate sacrifice. Through its rituals and traditions, Eid al-Adha teaches Muslims the importance of faith, sacrifice, compassion, and unity. As Muslims come together to celebrate this joyous occasion, they deepen their connection with Allah, strengthen familial and social bonds, and reaffirm their commitment to living a life of righteousness and devotion.