The Ultimate Guide to Arabic Reading: From Beginner to Pro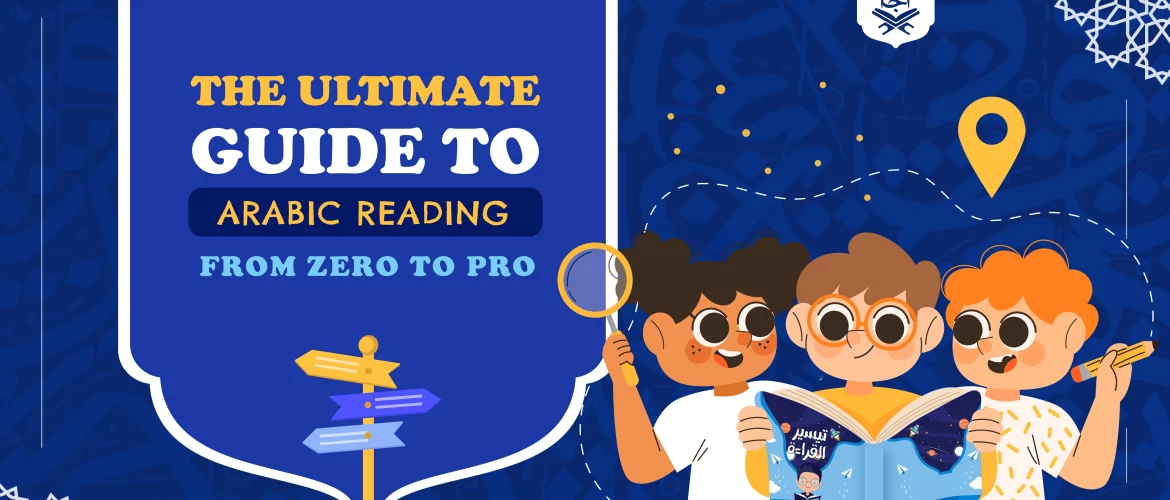 Arabic Reading, one of the world's most widely spoken languages, has a rich history and a unique script that has captivated learners for centuries. Whether you're a complete beginner or looking to take your reading skills to the next level, this comprehensive guide will equip you with the tools and knowledge to become a proficient Arabic reader.
Understanding the Arabic Script
Before we dive into the intricacies of Arabic reading, it's essential to grasp the fundamentals of the Arabic script. Unlike the Roman alphabet, Arabic script is written from right to left, and its letters change shape depending on their position in a word. This unique feature can be challenging for newcomers but is essential to comprehend.
1. Arabic Alphabet: The Building Blocks
Begin your journey by acquainting yourself with the Arabic alphabet. There are 28 letters in the Arabic script, and each one has its own distinct shape and sound. Familiarize yourself with these letters to lay a strong foundation for reading Arabic.
2. Vowels and Diacritics
Arabic vowels and diacritics, such as Fatha, Kasra, and Damma, are crucial for correct pronunciation and comprehension. These marks are used to indicate short vowels and other pronunciation nuances, helping you read Arabic more accurately.
3. Joining Letters
Unlike the Latin script, Arabic letters change shape based on their position in a word. Learn the rules for joining letters to form words seamlessly, a critical skill for fluent reading.
Building Your Vocabulary
Once you've grasped the basics of the Arabic script, it's time to expand your vocabulary. Building a strong vocabulary is essential for reading proficiency.
4. Common Words and Phrases
Start by learning common Arabic words and phrases used in everyday conversation. This will not only improve your reading skills but also enhance your ability to communicate in Arabic.
5. Reading Materials
Immerse yourself in Arabic reading materials like books, newspapers, and online articles. Reading regularly will expose you to new vocabulary and sentence structures, helping you progress from a beginner to an intermediate reader.
Mastering Arabic Reading
To become a pro at Arabic reading, you need to go beyond the basics and refine your skills.
6. Advanced Reading Techniques
Explore advanced reading techniques, such as speed reading and comprehension strategies, to become a proficient Arabic reader. These skills will enable you to read more efficiently and understand complex texts.
7. Practice, Practice, Practice
The key to mastering Arabic reading, like any other skill, is consistent practice. Set aside dedicated time each day to read Arabic texts of varying difficulty levels. This continuous effort will improve your reading fluency over time.
Additional Resources
8. Arabic Language Courses
Consider enrolling in Arabic language courses, either in person or online. These courses offer structured learning and expert guidance, which can accelerate your reading progress.
9. Language Exchange Partners
Connect with native Arabic speakers or fellow learners for language exchange. Engaging in conversations and reading together can provide valuable insights and practice opportunities.
Staying Motivated
10. Set Realistic Goals
Track your progress by setting achievable reading goals. Celebrate your milestones, no matter how small, to stay motivated on your Arabic reading journey.
11. Join Arabic Reading Communities
Participate in Arabic reading communities and forums. Sharing your progress and challenges with others can provide support and encouragement.
The Ultimate Guide to Arabic Reading: From Beginner to Pro
Becoming a proficient Arabic reader is a rewarding journey that requires dedication and continuous learning. Whether you're a beginner taking your first steps into the world of Arabic reading or a seasoned learner aiming for mastery, this ultimate guide has equipped you with the knowledge and resources to succeed.
Arabic reading is not just a skill; it's a gateway to a world of literature, culture, and communication. Embrace the beauty of the Arabic script and the richness of the Arabic language as you embark on this exciting adventure.
Mastering Arabic reading is within your reach. Start your journey today, and watch your reading skills soar from beginner to pro.