5 effective ways to teach Arabic to non-native speakers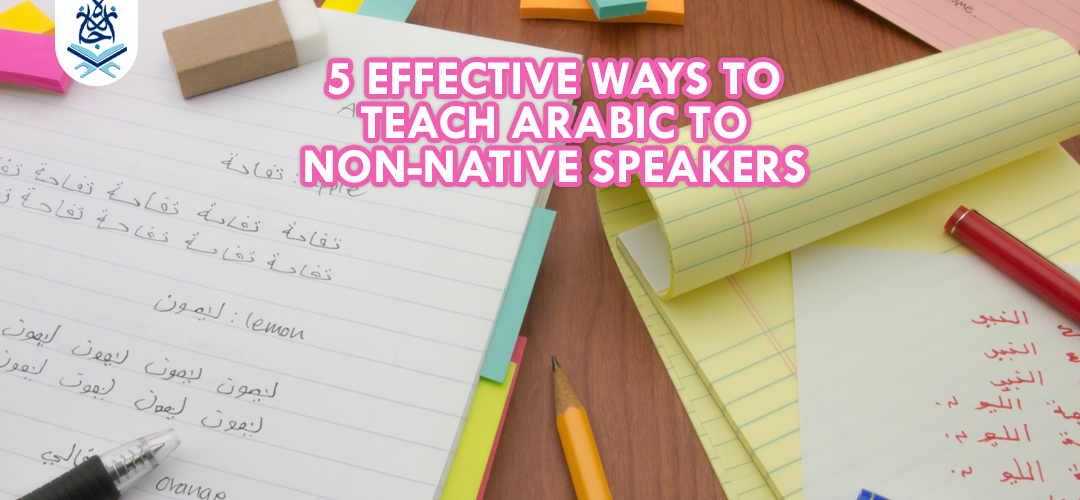 Teaching Arabic online is one of the most popular and comfortable jobs in self-employment for many reasons. So many language teachers turn to educational platforms that allow them to teach it to students from all over the world. However, teachers face several obstacles to teach Arabic to non-native speakers due to its relative difficulty.
In this article, we review the 5 most effective ways of teaching language to non-native speakers to facilitate your task as an Arabic teacher.
Learn Arabic online
Arabic language is one of the most widely spoken languages ​​in the world and is spoken by nearly half a billion people from around the world. They may not have that many learners, but they are certainly a number worthy of attention. Arab people learn for several reasons, including facilitating study, travel, finding job opportunities in Arabic-speaking countries, and getting to know Arab civilizations and benefiting from them.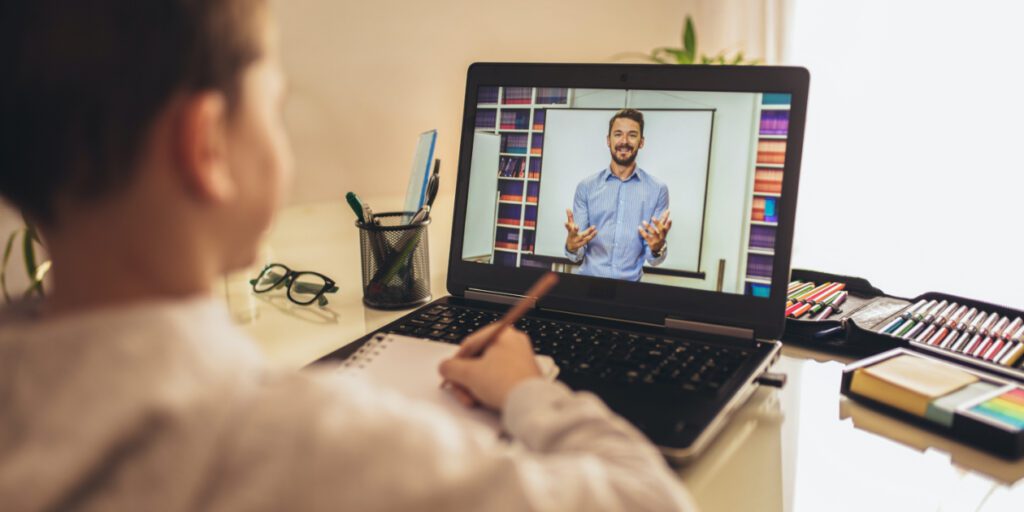 With the current pandemic, many people are seeking direction for jobs that they can do at home. The teaching profession is among these professions that have been fortunate to continue online without having to leave the house or stop it completely as a result of social distancing measures.
On the Internet, you will find several educational courses to teach several aspects of the Arabic language, such as reading, spelling, grammar, morphology, rhetoric, and other branches of the language at their simple and advanced levels. The instructors of these courses are Arabic teachers interested in facilitating grammar and words for non-native speakers from beginner to advanced or professional level without either side having to leave the house or be in the same place to receive the lesson.
What are the advantages of teaching Arabic online?
A. Flexible Schedules
Instructors choose their schedules for the courses they offer by selecting the days and hours available in the platform calendar. E-learning platforms provide the ability to work flexible hours without having to worry about any issues such as class overlap or cancellation. The calendar is updated regularly by the teacher and student for the best learning experience.
B. A unique experience
Teaching Arabic online is a unique experience while also remaining flexible. One of its biggest benefits is being able to work whenever and wherever you want, which necessarily means that every day at work can be different and more dynamic. You can choose to stay at home and avoid commuting, and you can also work from a shared office. It is up to you to make the most out of online language teaching.
C. An opportunity to teach students from all over the world
Your practical experience is gained from far more resources than the limited number you might study in a traditional class. When you decide to teach online, you have the opportunity to teach students from all countries and cultures.
Teaching Arabic online
You can teach Arabic online by joining Ijaazah 's team of professional language teachers. Ijaazah allows you to teach Arabic language students from all over the world in a unique and comfortable work environment. All that is required of you to do is to register via the site, answer the questions and fill in your data, and you will be contacted to schedule an interview.
Don't worry about getting experience in language teaching, Ijaazah also provides the opportunity to qualify Arabic language teachers to teach Arabic through a 20-hour course in which teachers train how to teach the language to non-native speakers using different methods that suit students of all ages and levels
5 effective ways to teach Arabic to non-native speakers
1. Determining Goal
One of the most important steps in teaching Arabic is to define the learner's goal. It is very important to know what the learner aspires to reach once the course is over. People learn Arabic for different reasons, so the goal of learning it must be determined first, and making sure that nothing is studied that is not related to the main goal.
For example, if your non-native speaker wants to learn Arabic to converse with a roommate who speaks Arabic as his or her mother tongue, it is best to focus on spoken language skills such as forming sentences, pronouncing letters correctly, using common utterances in context, and developing The skill of listening to understand what the Arab person might say in conversation. On the other hand, neglecting other skills such as rhetoric, spelling, grammar, and morphology will not harm learning.
Make sure to clarify this goal from the beginning, and if the learner answers that he wants to learn Arabic as his second language, make sure to develop an educational plan appropriate to his level and enable him to learn all branches of the language from the easiest to the most complex.
2. Focus on learning activities
Learning activities may be question-and-answer activities, educational games, or puzzles that can be solved in the classroom. These events transform the sometimes complex learning experience into a more enjoyable and rewarding one. These activities and events stimulate the brain to pay attention to the information presented to it, and as a result, the student learns better and faster.
Among the activities that help in learning better:
Reading and reciting simple Arabic texts
Listen to an interactive podcast
Conversation in Arabic with class students without using any other language
Enable the student to record their voice while reading a text and then listen to it and take notes
Communicate with native Arabic speakers
Read Arabic stories and summarize them in sound language
Watching an Arabic movie, taking into account the presence of subtitles
3. Avoid complication
Arabic is not one of the easiest languages ​​for anyone to learn, so be sure to avoid complications when you start teaching students Arabic as a second language.
Start with texts that feature basic sentence structure, word order, and verb tenses, be sure to use simple vocabulary and don't progress to more complex grammar until you are sure students understand the basics. Create a safe space for your students to feel comfortable when they repeat a lesson or a rule they don't understand well. It's better than progressing quickly without making sure they fully understand what was explained before.
4. Avoid long sessions
Non-Arabic speakers face many difficulties and problems in their language learning, and the length of the lessons will not help in overcoming these difficulties. Using the previous point of adopting a simple teaching method, you can provide a better teaching experience through short and simple lessons that include many activities, events, and exercises instead of traditional methods.
For those times when you have to give a long class or lecture, use visual aids to improve comprehension. The good thing is that online teaching enables you to do that with ease. You just need to prepare these tools before the start of the lesson and use them easily during it. Make sure you outline what you're saying for students to see during the lesson. Using pictures, videos, and diagrams that help them visualize what you're talking about will also help them improve their understanding.
Pictures and other visual aids are very useful because non-Arabic speakers do not have the same reference points as native speakers. The more images, charts, PowerPoint slide shows, and videos you can use to connect concepts with words, the better students will perform.
5. Giving the greatest opportunity to practice the language
Whether this practice is oral or written, students must use the Arabic language effectively in their daily lives by practicing it on an ongoing basis. Encourage your students to communicate with you in Arabic, and find other students at the same level to practice language skills in their conversations and messages.