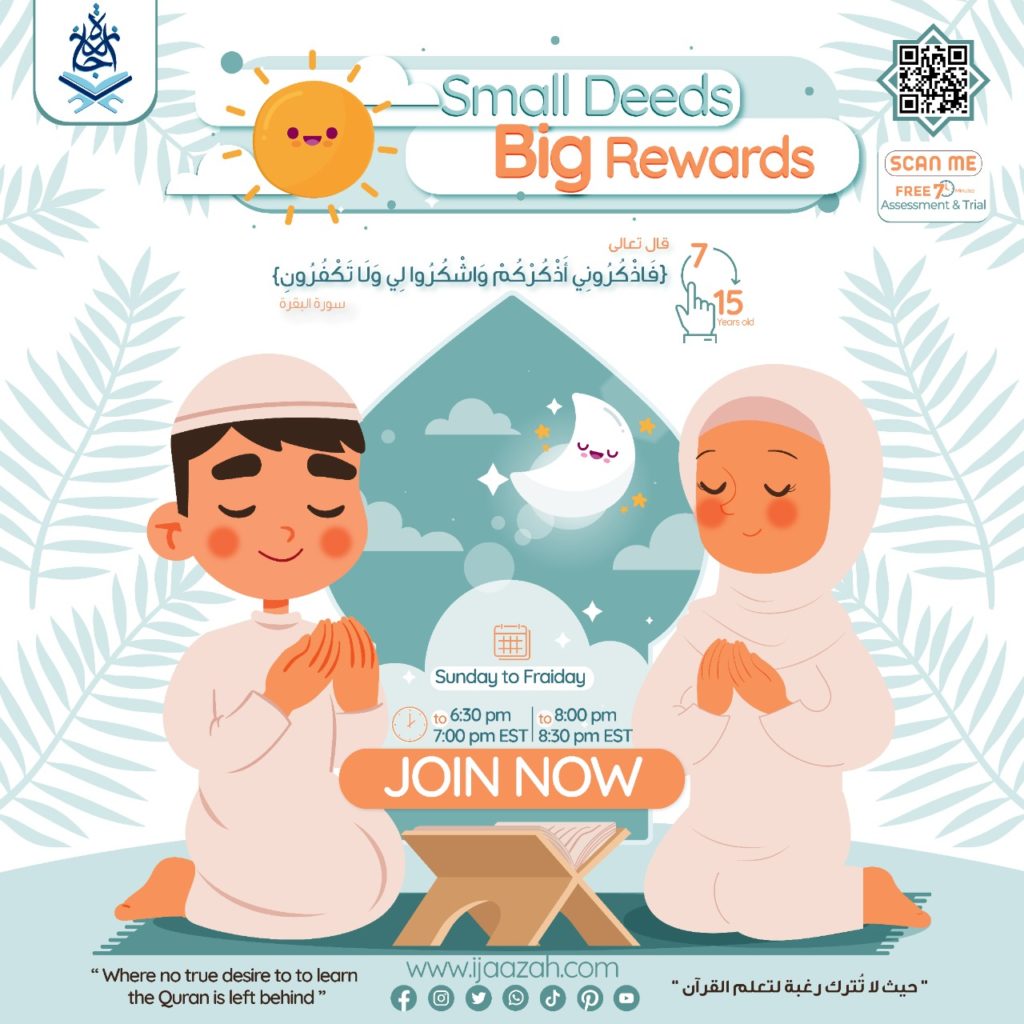 An Azkar Program could refer to a structured program or plan for incorporating the recitation of Azkar (remembrance of Allah) into one's daily life. This could involve setting aside specific times of the day for recitation, selecting a particular Azkar to recite, and following a consistent routine or schedule.
Ijaazah Academy offers Azkar program to help individuals learn and incorporate the practice of Azkar into their daily lives. These programs may be offered online, through classes or workshops, or as part of larger religious events or gatherings.
If you have any specific questions or requests related to Azkar or Islamic traditions, please let us know and we will do my best to help you out.
▪️ Did you protect yourself today?
▪️ Do you know the extent of the harm we are exposed to when we do not protect ourselves from the demons of mankind and the jinn?
▪️ Do you know ADHKAR of morning and night?
✨ All this and more you will know by joining the program small deeds big rewards
We invite you to join the "Azkar" program.
📝 For registering fill in the below form
To Inquire or Register in Azkar Program