How Does Online Quran Learning Help Muslims In Non-Islamic Countries?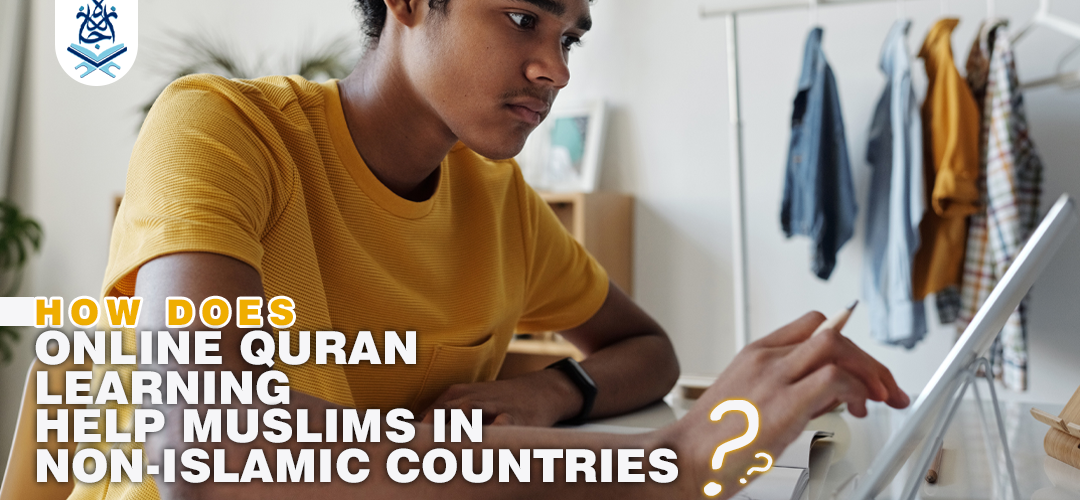 How Does Online Quran Learning Help Muslims In Non-Islamic Countries? Every Muslim must study and read the Qur'an throughout his life. In Arabic countries, most people send their children to religious schools to explore the Quraan. But it is challenging to study the Quran abroad, where there is no concept of Islamic schools and no teachers to teach. But now, a great idea of online education has been introduced. Using an online teaching system can significantly benefit international students and has proven to help parents greatly.
Benefits of studying the Quran online
There are significant advantages of studying the Qur'an online. First of all, it is time friendly. Children can go to school in the morning and take Quran classes in the evening. Kids can take online courses from home without having to travel anywhere. Online Quran lessons consume less time and save money. Teachers can be hired in the US, UK or anywhere in the world. This method also helps children to interact with other people from all over the world. It is even possible to hire a Muslim scholar and study the holy books with them.
It gives children a better understanding
In physical education class, children study ordinary textbooks. Some schools include Islamic books in their curricula but ignore details. The Quran is not easy to understand and needs children's attention. Students receive more information in an online course that both children and parents can participate in. 
In online classes, teachers not only teach children to learn but also encourage them to do their homework. Every Muslim child must learn the Quran thanks to the latest technology that most students can. However, online Quran lessons can be pretty expensive. Some teachers need a lot of money, and some families can't even afford online classes.
But don't worry now. iJaazah Academy offers this quality service. We provide excellent Islamic teachers with a very reasonable fee structure. One can also get extra time in each class and study more deeply. You can learn the Quran of the great scholars. We encourage students to do well and spend much time with them. We are available online, We can be contacted, and the desired class time can be selected. We allow people to choose a period. This method has become convenient for parents and children to take live and record Quran sessions. The fee structure is very reasonable, and monthly transfers can be easily made.