Role of Quran Classes in Developing a Child's Character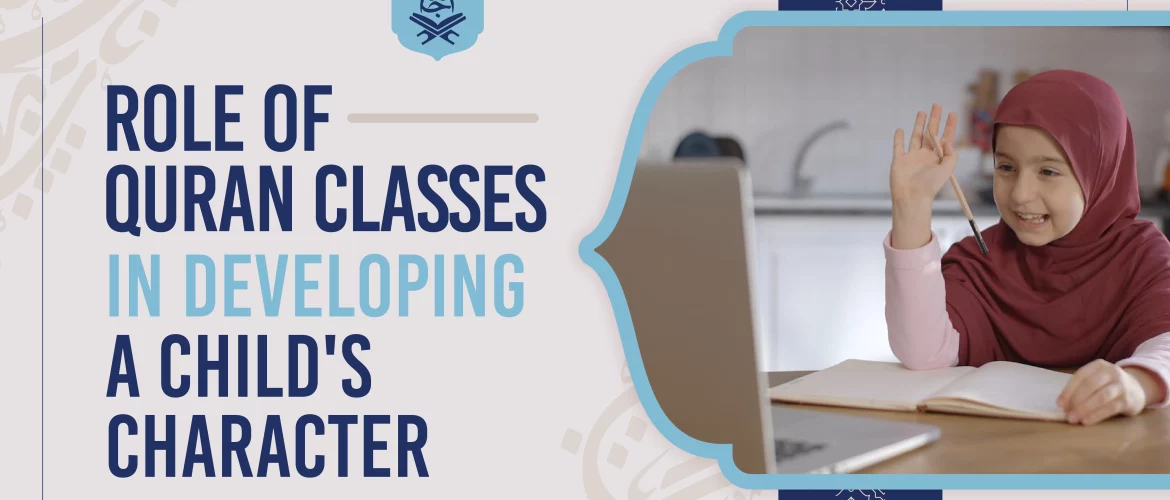 Developing child's character
In today's fast-paced and ever-changing world, parents and educators face the crucial task of molding Developing child's character into individuals of strong character, integrity, and compassion. Character development plays a fundamental role in shaping the future generation and ensuring a harmonious society. While there are various avenues for instilling positive values in children, Quran classes have emerged as a powerful tool for nurturing character and guiding children towards moral excellence. This blog post delves into the significant role that Quran classes play in developing a child's character and fostering their holistic growth.
1. Spiritual Guidance and Moral Foundation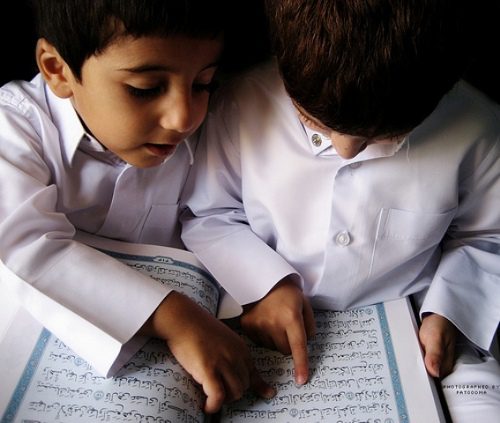 Quran classes provide children with a spiritual compass, guiding them towards ethical behavior and moral decision-making. The Quran, revered as the holy book of Islam, offers timeless wisdom and divine guidance, addressing various aspects of life and imparting valuable lessons. By engaging in Quranic studies, children gain a deeper understanding of right and wrong, learn about empathy, honesty, humility, and compassion, and develop a strong moral foundation. The teachings of the Quran inspire children to strive for virtuous conduct and uphold ethical values in their daily lives.
2. Nurturing values and virtues and Self-Control
Quran classes emphasize discipline and self-control as essential qualities for character development. Learning to recite and memorize verses from the Quran requires focus, patience, and perseverance. By engaging in regular Quranic studies, children develop self-discipline and enhance their ability to concentrate, which can extend to other areas of their lives. The process of memorization instills a sense of commitment, dedication, and responsibility, nurturing the child's character by promoting diligence and conscientiousness.
3. Fostering Respect and Tolerance
One of the central teachings of the Quran is the importance of respecting and valuing all individuals, regardless of their backgrounds, cultures, or beliefs. Quran classes provide children with a comprehensive understanding of the principles of respect, tolerance, and inclusivity. Through the study of the Quran, children learn to appreciate diversity, embrace differences, and foster harmonious relationships with others. This promotes a sense of empathy, kindness, and acceptance, enhancing their character development by cultivating an inclusive worldview.
4. Emotional Intelligence and Empathy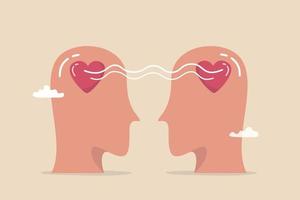 Quranic teachings emphasize the significance of emotional intelligence and empathy in human interactions. Children engaged in Quran classes learn to understand and regulate their emotions, developing the ability to empathize with others. The Quran highlights the importance of compassion, forgiveness, and mercy, encouraging children to be empathetic towards those in need and to display kindness and understanding in their relationships. By internalizing these teachings, children develop emotional intelligence, empathy, and a deep sense of care for others, fostering their character development as compassionate individuals.
5. Ethical Decision-Making and Critical Thinking
Quran classes promote critical thinking and ethical decision-making skills in children. The Quran contains numerous stories and parables that serve as moral lessons and guide children in making wise choices. Through discussions and reflections on these narratives, children learn to analyze situations, consider different perspectives, and make decisions based on moral values and principles. This nurtures their ability to think critically, evaluate options, and discern right from wrong, contributing to their character development as principled individuals.
6. Integration of Islamic Values in Daily Life
Quran classes enable children to integrate Islamic values into their daily lives, fostering a holistic approach to character development. The teachings of the Quran extend beyond theoretical knowledge, encouraging children to embody these values in their thoughts, words, and actions. Quranic studies instill a sense of purpose and responsibility in children, inspiring them to live in accordance with the teachings of Islam. This integration of values empowers children to make ethical choices, exhibit integrity, and contribute positively to their communities.