Quran Tajweed Course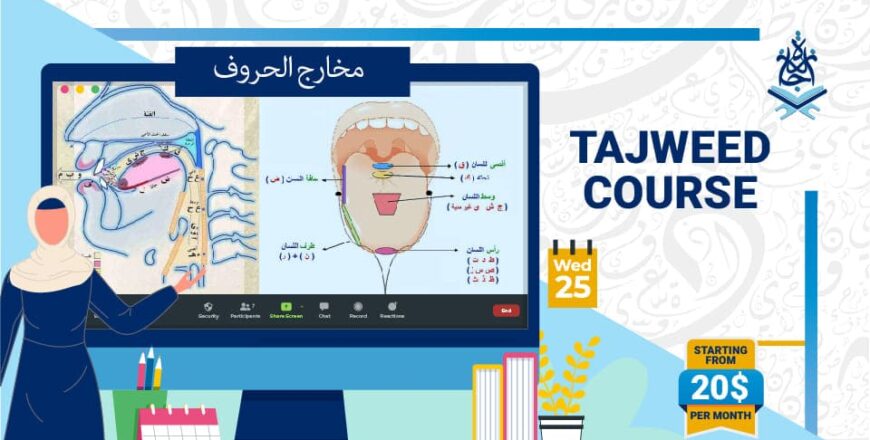 Learn Tajweed Quran | Tajweed Rules of the Qur'an is a set of rules for the correct pronunciation of the letters with all their qualities and applying the various traditional methods of recitation.
Learn Tajweed Quran course:
The student learns essential Tajweed rules; That helps him improve his Quran recitation, and help him read the Quran like the way prophet Muhammed(SAW) thought us.

 These audio instructions give the Holy Qur'an a beautiful melody that delights souls and hearts.

We help the student enjoy Quran reciting and reach the fluency of reciting Quran.

Tajweed rules Course is the second part of developing the skills of reciting the Holy Quran.
 Tajweed rules Course also includes three levels of learning from start to finish, in addition to an approved curriculum for the most famous Tajweed books in the field, which will help the student read and correctly memorize the Quran.
 Join us now!
(After completing the course, Ijaazah.com gives an authorized certificate of achievement for each student).
Price: Starting from 20$